Social Media Marketing For Your Restaurant Starts With The Right Mindset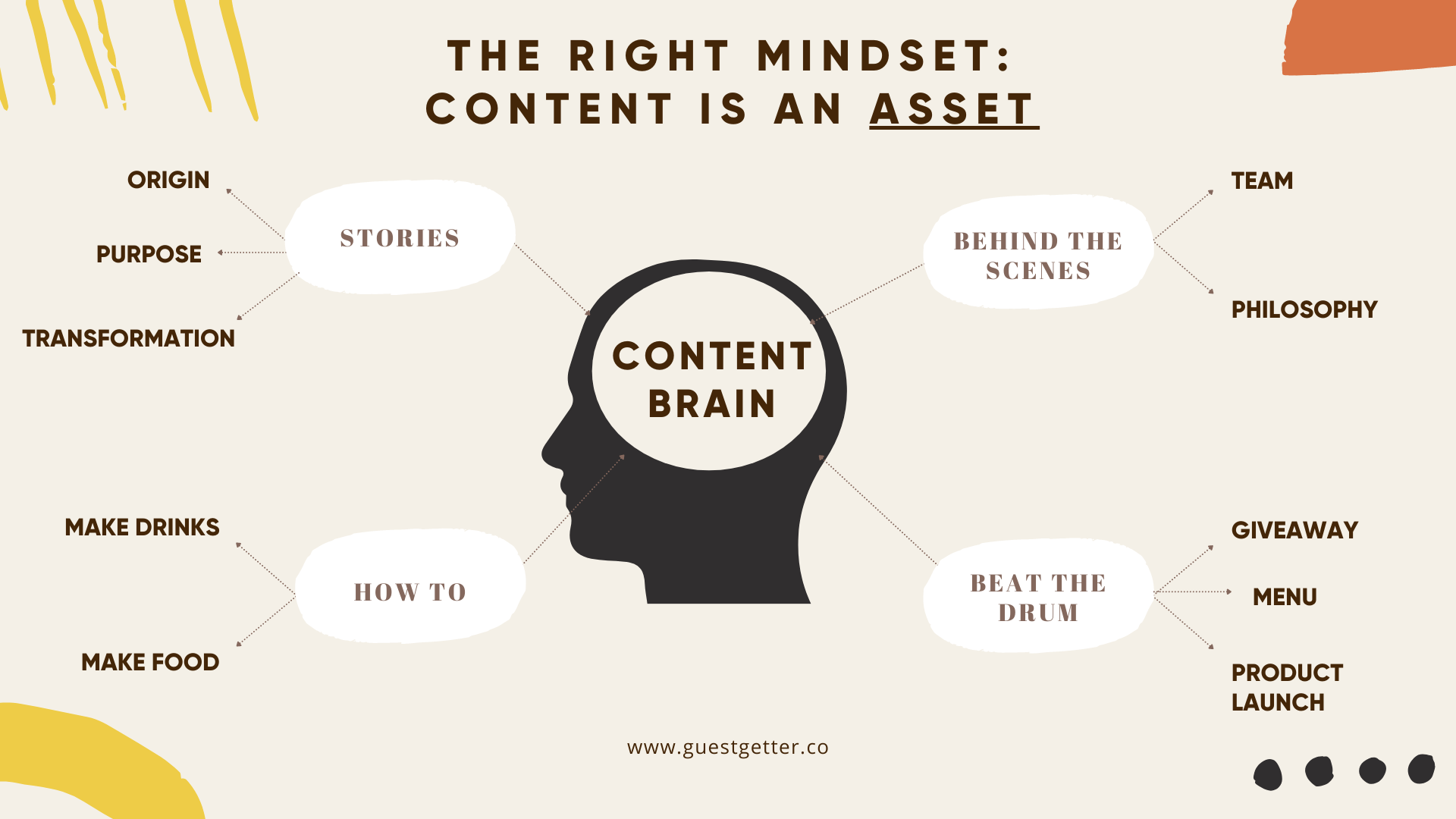 As restaurateurs and busines owners, we HATE feeling like we're on a hamster wheel — just churning out content for the sake of it. But content is your secret weapon to turn guests into raving fans — it's essential. Here's how to have a winning mindset for your restaurant's social media content.
The difference between restaurants who truly win and cut through with social media marketing, and those who no one really cares about comes down to CONTENT.
But don't worry. You're not imprisoned by the hamster wheel.
Did you know that every piece of content you create is an asset? It's a store of value. With every piece of content you create, you're building value into your business.
You are literally making your restaurant's product, service, and business itself MORE VALUABLE.
There are 3 stores of value that your restaurant captures in its content:
Documentary value
Educational value
Entertainment value
Looking at content this way helps you approach content like a craft.
Gary Vaynerchuk famously says, "Document. Don't create."
Here are 12 concrete ideas you can use to start creating—aka 'documenting'—better social media marketing content for your restaurant.